HOLI PACKAGE IN RISHIKESH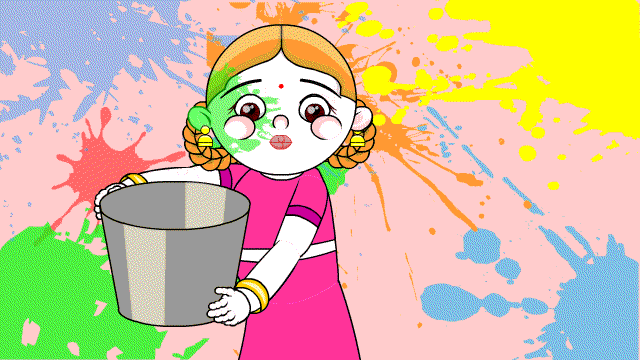 Book your Holi package in Rishikesh 2023 with beautiful Nakshatra Resort , It is located on the river of Heual on the neelkanth road and its is located midst of the nature and connected rajaji national park. 
Book your 2 night 3 days ( 8 March – 10 March 2023 )  holi celebration package at Nakshatra Resort and we also book your River Rafting, Bungee Jumping , Cliff jumping and, paintball and other activity package at best price.
Why Choose Nakshatra Resort for Holi package in Rishikesh ?
 It is a family and couple friendly riverside Resort 
It has beautiful & spacious luxury cottage with valley view.
Available Indoor games facilities for guest kids to play cricket, valley ball, badminton etc .
24×7 power-backup and charging point .
Internet wifi services .
Mouthwatering food services & awesome evening snacks .
Running hot & cold water and gyser facility there 
Parking facilties are available 
Holi Package in rishikesh 2023 : – 
Holi Celebrations Package in Rishikesh 2022 with deluxe cottages/Camps in Rishikesh. Riverside Luxury Nakshatra Resort give good deluxe Camping/Cottage accommodation in Rishikesh. Quality Food with Awesome Food Menu  is served, that is cooked in our kitchen and served to you steaming hot, electricity and attached Toilet per cottage. For all those people who love fun and adventure, it is an opportunity they would scarcely like to miss.
Importance of Holi Festival in Our Life : – 
The Holi Festival of Colors in India is a celebration of the victory of good over evil, the destruction of the demoness Holika. It is celebrated every year on the day after the full moon in the Hindu month of Phalguna which is early March. … Celebrate the Holi Colors festival in India with our very own Trips To India!
HOLI EVENT PACKAGE IN RISHIKESH 2023 – 2 NIGHT 3 DAYS ( 8 March 2023 to 10 March 2023)
[Total Cotttage : 16 ]: Deluxe Cottages with Fan + Air Cooler + Attached Washrooms + Wifi + Parking 
Holi Tour Package in Rishikesh 2023 Inclusions :-
Accommodation for 2 Nights in Deluxe Cottage with Attached washrooms and close to nature .
6 Buffet meals : 2 Breakfast, 2 Lunch, (veg) 2 Dinner. (Veg/Non-Veg)
Unlimited Tea/Coffee with cookies.
Evening Snacks :  Veg/Non Veg Snacks
ACTIVITIES WITH HOLI PACKAGE IN RISHIKESH 2023
8 March 2023 ( Wednesday) : DJ Party ( 10 a.m-2 p.m) unlimited  Special Holi Snacks
Herbal Gulal
In-house Activities : Volleyball, Badminton, Mini Cricket , Carrom board
Outdoor Activities : Nature walk, Splash in River Heul, Neelkanth Mahadev Temple Visit. (Paid Taxi or your own vehicle)
Adventure Activities : Trek to Waterfall/Trek to River Ganga.
Note:
Holi Tour Package 2023 in Rishikesh : – Does Not Include Any kind of Transport. Rafting Transfers Not Included As Well.
Please Note:
Allowed Only family, couples and mixed groups. Stags Entry not allowed.