Rishikesh Camping - Book Your Rishikesh Camping Packages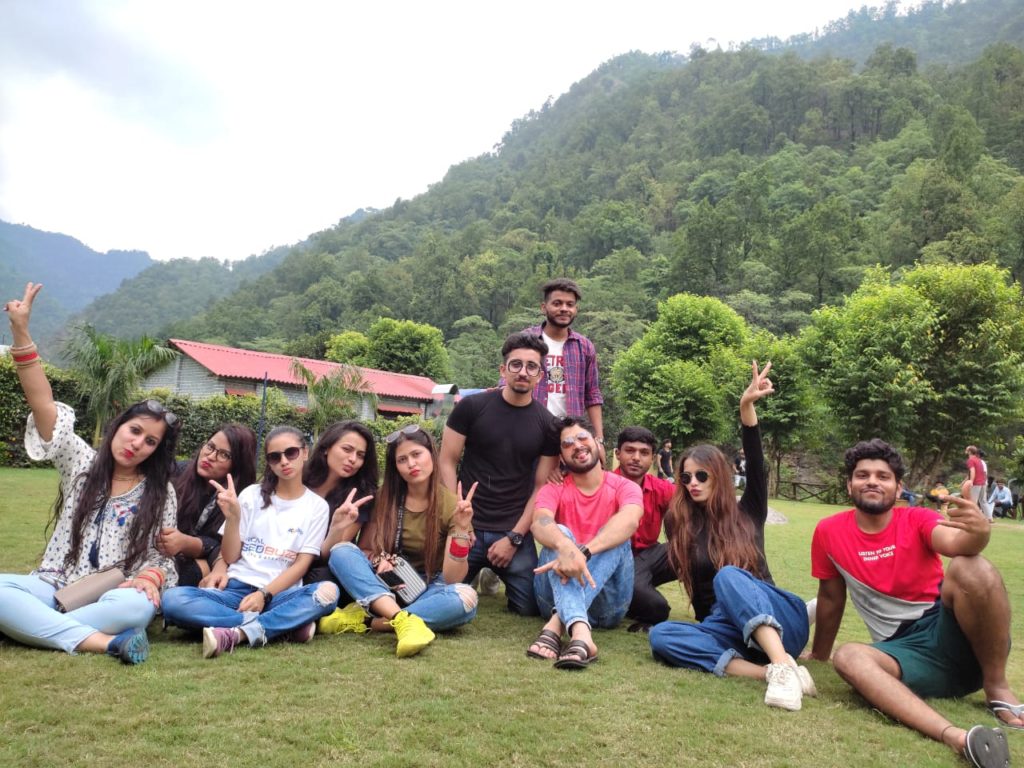 CAMPING IN RISHIKESH
Camping in Rishikesh is very interesting & exciting outdoor adventure activity in rishikesh to do.  Nakshatra Resort offers you luxury accommodation in cottages with different modern amentias wifi, gyser  24×4 powerbackup , parking , etc. Rishikesh is very popular city for camping in rishikesh in all over world .   There are various category of camping in rishikesh like luxury camping , Riverside camping, Beach camping, forest camping etc.  In Rishikesh there are many other activities to do like waterfall trekking, repelling, River rafting Rock climbing and rafting, bungee jumping and giant swing etc. Nakshatra Resort is located at midst of the nature best things of this resort is that it is family friendly resort .
Overview of Rishikesh Camping
Tourist have first option for outing in Rishikesh , every year thousand of tourist visit in rishikesh on their holidays & adventure vactions.  As we know that, Rishikesh known as city of meditation and yoga in all over world. but last couples of years, Rishikesh city is becoming more popular  as camping, rafting , bungee jumping means adventure city .  
Camping in rishikesh is premier way to enjoy beauty of nature of Himalayas and to be attracted its raw natural beauty and splendor of adventure sports. Enjoying camping in rishikesh at foothills of himalays to be great experienced of your life achievement.  It is also good way to live around the natural resources of the city .  Rishikesh is ideal city for adventure city . 
Overlooking the mesmerizing Garhwal Mountains, the camps in Rishikesh are located in a beautiful landscape full of scenic flora and fauna in the area. You can surely expect to be delighted with adventure sports like rafting, kayaking, bungee jumping, rock climbing, zip lining, high ropes course, skycycling, etc. Surrounded by jungle and mountains, all Rishikesh camps offer scenic delights at sunrise and sunset. The flora and fauna that surrounds the mountains is picturesque and refreshes the heart and soul.
The Nakshatra Resort &  Camp  is- set on the banks of the Hevel River at the foothills of the Himalayas. The breathtaking beauty of the luxurious retreat, sun-washed river complements the resort to give you a true refreshment. And the fresh air emanating from the enchanting Ganges refreshes your body. Nakshatra Resort is popular for Rishikesh Camping . There are many resorts best camp on Neelkant road but Nakshatra Resort & Camp is best one of them. if you are planning for Rishikesh Camping Packages , It would one of your favorite choice because it is located just 7 km from Laxman Jhula Rishikesh and peaceful place , big lawn area for activities and all. 
Rishikesh Camping - Camping in Rishikesh Package 20 % Off
Luxury Camping in Rishikesh will satisfy the adventurer and nature lover in you. There is no shortage of activities and sites within and around Rishikesh. When you add riverside camping  in Rishikesh & package to the mix, you're sure to have a complete package experience. Here are some popular ways to experience nature while engaging the fun-seeker: Shivpuri Rafting Package and Rafting in rishikesh Packages , trekking, cliff jumping, volleyball, yoga, badminton, zipline in rishikesh, body surfing, bungee jumping, and flying fox in rishikesh waterfall exploring, and rock climbing activities in Rishikesh .
Don't forget the nighttime bonfires and best camping in Rishikesh dinners next to the Ganga River. Rishikesh Camping Packages offers the top camping experiences, one that you will be sure to remember for a lifetime.
Why Choose Nakshatra Resort for Riverside Camping In Rishikesh ?
Nakshatra Resort & Camp is perfect & beautiful riverside Resort on Neelkant Road Rishikesh which is popular for its luxury riverside camping and adventure. There are many reasons behind why people loves this resort a lot for riverside camping in rishikesh.
It is located riverside and midst of the nature which is connected to nature , tourist loves this kind of property.

16 Deluxe Cottages with Garden & Mountain View, Spacious rooms with all modern amenities.

Big Lawn area to play indoor activities like ( Cricket, Valley Ball, Badminton etc)

It is popular (Nakshatra Resort) as a Couple & family friendly.

Mouth Watering foods 

Free Wifi , Parking , Fan/Aircooler Facilities in the resort

It is just 7km From Laxman Jhula Rishikesh.
Popular adventures & activities in Rishikesh
Rishikesh Camping
Become one with nature. Experience sleeping under the stars with an orchestra of insects to lull you to sleep. Then allow birds and a gentle sunrise over the Himalayan foothills to nudge you from a satisfying sleep. With a few breaths of fresh, clean air, you'll quickly see why best camping in Rishikesh uplifts your spirit..
Rafting
We offers customize River Rafting tour in Rishikesh. Whether you are travelling with your friends, family or alone, Rishikesh city extends an opportunity to celebrate the adventure like River Rafting, Bungee jumping, cliff jumping, body surfing, rock climbing, rappelling, river crossing and many more.
Bungee Jumping
Anyone who wants to take adventure to a new level will be pleased to know that bungee jumping can be done in Rishikesh. With the pristine natural backdrop and crisp air, bungee jumping has a different sensation when done in a holy city like Rishikesh. This activity is not for the faint of heart, beware.
Camping Packages in Rishikesh | 20 % discount on Groups
Couple Camping Package
1 Night 2 Days Package : Including Meals / luxury stat at cottages
Family Camping Package
1 Night 2 Days Package : Including Meals / luxury stat at cottages
Group/School Camping Package
2 Night 3 Days Package : Including Meals / luxury stat at cottages
Types of Camping in Rishikesh
Riverside Camping
For water enthusiasts, riverside camping will win your heart over. Not only will you have access to take a dip in the holy Ganga River, but you can drift into dreamland with the sounds of flowing water in the background. Talk about harmony! Nakshatra Resort is famous for Riverside Camp in Rishikesh. Nakshatra Resort is situated bank of Hevel river in rishikesh. So you can enjoy riverside with Nakshatra Campsite Package.  Find Nakshatra Resort & Cottages customer reviews and feedback from Tripadvisor 
Luxury camping
For those who want to be in nature, but not leave behind some of the amenities of home, luxury camp includes top-notch facilities. With swimming pools for those who don't wish to immerse in the Ganga River, luxury campgrounds makes sure those who want to experience nature a few steps back are taken care of. provide a memorable and fun-filled luxury  luxury campsites experience in Rishikesh. Attached washrooms are part of this luxury camping option. 
Beach Camping
For beach lovers near and far, beach camping will suit your relaxed style of living. An ideal option for those who want to feel the beach vibe, but not go to a beach town. Beach camp offers body surfing and day time chilling, the perfect blend for those who prefer slower living in tune with nature. but Beach Campsites is now closed due to ban of NGT.  
Inclusions 
Free Wifi
Parking
Fan/Cooler
Deluxe Cottage
Power-Backup
Big Lawn
Dining
Exclusion
Transport does not include in the package
No-Insurance
Camping Activities
Cricket / Valley-ball
Badminton
Waterfall Treakking
FAQ
Is Nakshatra Resort popular for Camping in Rishikesh
Yes, Nakshatra Resort is one of the best riverside resort famous for its Luxury riverside camp in rishikesh. It is located midst of the nature around hevel river.
What is include 1 night 2 days Camping package in rishikesh at Nakshatra Resort
1 Night 2 days Camping package inclusions :
1. 1 Night stay at riverside deluxe cottage with attach washroom
2. 3 meals + 1 evenings snacks
3. Indoor activities : Cricket , valley ball, badminton
4. waterfall trekking
For more info Call or whats app us.
Where is located Nakshatra Resort in Rishikesh ?
Nakshatra Resort is located at village ratta pani on neelkant road rishikesh . Just 7 km from Laxman Jhula Tapovan Rishikesh .
Is Nakshatra Resort & Camp Family friendly Camping Resort in Rishikesh ?
Yes, Nakshatra Resort is Family and Couple friendly Resort in rishikesh. We accept only family and Couples booking at our resort. This is one of the beautiful resort in rishikesh on neelkant road.