Rishikesh is a wonderful and popular destination for extreme sports enthusiasts. Some of the most popular adventure sports in Rishikesh are: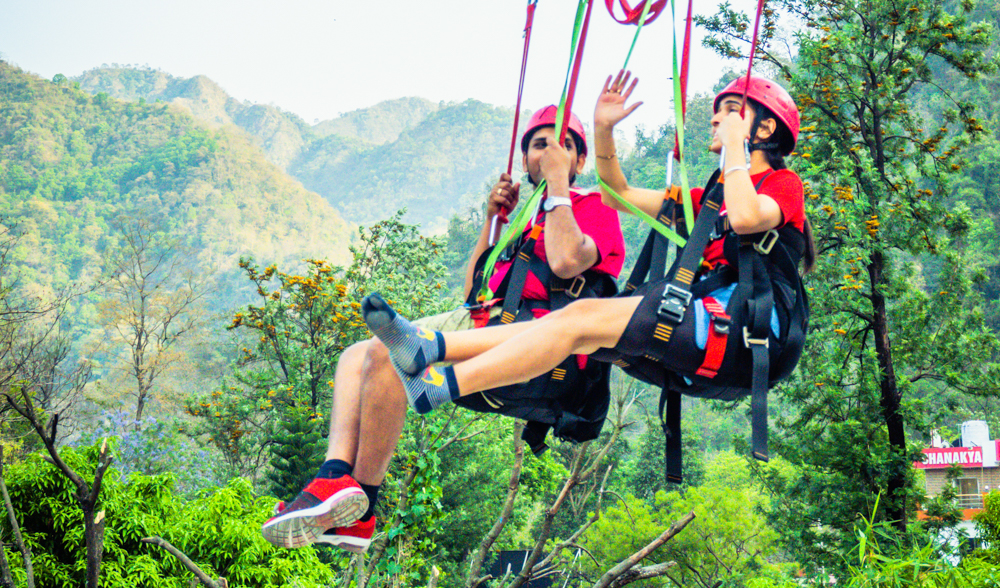 River Rafting: Rishikesh is known for its rafting opportunities. The Ganges offers a wide range of rapids, from I to V, making it suitable for both beginners and experienced rafters. There are most popular adventure company which is offers best river rafting packages in rishikesh as red chilli adventure, RCP ( Rishikesh camping packages and adventure)
Bungee Jumping: Bungee jumping is another popular adventure sport in Rishikesh. The jump is from a height of 83 meters and the experience is sure to give you an adrenaline rush.
Ziplining: Ziplining is a fun activity that allows you to fly over the beautiful landscapes of Rishikesh. The 750 meter zipline offers breathtaking views of the surrounding mountains.
Kayak: Kayaking is a great way to explore the Ganges. You can rent a kayak and go down the river while enjoying the beautiful scenery.
Camping : Camping is a popular activity in Rishikesh. You can camp by the river and enjoy the tranquil setting. It is best and popular exciting outdoor activities in rishikesh, Most of tourist specially came for the riverside and night camping in rishikesh.
Best Time to to visit in Rishikesh for adventure Sports
The best time to visit Rishikesh for adventure sports is from September to June when the weather is favorable and the water level of the Ganges is suitable for rafting and kayaking.
However, it is best to check with adventure operators about weather conditions and activity availability before planning your trip.
How to book adventure sports in Rishikesh
To book adventure sports in Rishikesh, you can contact adventure sports companies directly. Some of the most popular adventure sports companies in Rishikesh are RCP (Rishikesh Camping Packages:) RCP Sports Adventure Rishikesh) Sports and Wild West Adventure. You can visit their websites or call them to book adventure sports activities.
Additionally, you can also book adventure sports activities through online travel agents like Rishikesh Camping Packages (RCP Sports Adventure in Rishikesh) on this website.
offers a wide range of adventure sports packages to choose from.